ACCELERATING CAREERS IN

IT & CYBER SECURITY
Globally Accessible Via Our Online Platform
Virtual IT & Cyber Training Delivery
Our online platform gives you an immersive and interactive enivronment for training delivery
Our immersive approach to IT and Cyber remote training provides you with all the benefits of being in our class without the inconvenience of travel.
​
Using high-quality audio and visual equipment, combined with 10 years experience of delivery virtual training solutions, there is no better time to jump straight into one of our remote classes.
'Highly-accredited instructors with real industry experience'
'Reduce the need to pay for accommodation and travel'
'Experienced in remote training and delivery solutions'
What does Virtual Delivery mean?
---
BluescreenIT Virtual Classroom provides you with the full immersive experience you would get sat in our classroom without the travel and need to leave your office or home set up. We use Adobe Connect learning platform to provide you all the benefits of being in class, this includes a virtualised white board instructors use to discuss key points, directly chat with our instructor, get involved in a group chat to interact with other participants, instructors can record session and send out for you to play back key parts of the training to name a few. We will also send you out headphones to ensure you can hear our instructor and provide you with one of our branded coffee mugs to keep you hydrated.
---
What do I need?
---
A good internet-connection as well as making sure you have a clear signal to your router to avoid any signal drops. You can use a computer or laptop which you can connect your headset to with a mic to allow you to join in with the group chats and ask the instructor direct questions. To get the best out of our technical courses, you will need ideally a second screen to take advantage of our remote labs. We can help you with arranging this, just call the office. Take a look at our virtual setup guide for some helpful tips.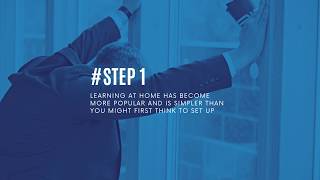 ---
Can I stop training and take a break?
---
All training can be recorded by the instructor, so if you do need to step away, please alert the instructor at this time to let them set up the feature. If your internet connection does go down, we will be alerted to you leaving the session and will stat recording so you can catch up later.
---
What if I feel ill whilst undertaking the training?
---
Depending when you fall ill on the training, we will try to record sessions to support you completely at a later date. Otherwise you will have the opportunity to resit the training on our next public schedule course to complete your learning with us.
---
How can I take my exam after my training?
---
Some of the vendor exams are now offering a remote proctor service and we can advise you on which ones are available during your booking.
---
Can I use ELCAS towards Virtual Learning classrooms?
---
Yes, our virtual classrooms provide you with all the learning benefits of a classroom to support you in passing the exam and give you real world experiences. For CompTIA A+, we will provide you with a FREE Lab Machine to help you build the machine as if you were in our classroom.
---
Is there a cost saving?
---
For our virtual classroom delivery, we still use our inhouse instructors, provide the same courseware, include official exams, create the required labs, invest into a professional learning platform to carry out the training with the necessary tech to produce the audio and visual, so for us there is no cost savings we can pass on. From a learning point of view, you no longer need to drive, pay for accommodation or take time away from home.
---
---
For a full list of our current IT and Cyber courses available on our virtual platform please click here